Quality Dental Care for Active Duty Military & Their Families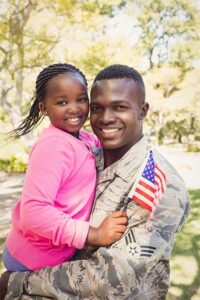 Our military members dedicate their lives to protecting our freedom, often at the cost of time with their families and the comforts of home. In the midst of their service, the last thing they should have to worry about is their dental health. That is why Dr. Jason Keckley—a Coronado dentist and former U.S. Marine himself—is a part of the Active Duty Dental Program (ADDP), which helps connect active duty service members and their families with civilian dentists so that they can receive the care they need.
To qualify for coverage, service members must initially obtain a referral from a military dental treatment facility. These facilities frequently have long waitlists, which can lead to lengthy delays for those seeking treatment. Thanks to the Active Duty Dental Program, many cases can now be redirected to Dr. Keckley and his team at Coronado Classic Dentistry, reducing wait times and offering service members access to top-notch care in a modern, comfortable environment.
Dr. Keckley offers a wide range of dental services, from routine check-ups and cleanings to more advanced cosmetic, restorative, and orthodontic care. Our friendly and knowledgeable staff is also equipped to help navigate the complexities of military dental insurance.
To learn more about our military dental care options or to schedule an appointment with Dr. Keckley, please contact Coronado Classic Dentistry today.