Full Mouth Rehabilitation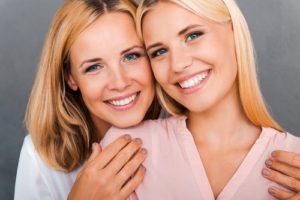 Individuals with multiple dental issues that include missing, decayed, or damaged teeth may benefit from a full mouth rehabilitation plan designed by our experienced dentist. Through this dynamic treatment process, Dr. Jason Keckley can rejuvenate the appearance of the smile while also correcting a variety of concerns affecting oral health and proper dental function.
At Coronado Classic Dentistry we can utilize a combination of restorative and cosmetic dentistry procedures to repair your teeth and renew your smile. A comprehensive treatment plan can be customized to suit your unique needs and cosmetic goals during your consultation with Dr. Keckley.
Who is a Good Full Mouth Rehabilitation Candidate?
There are a variety of dental techniques we implement to restore form, health, and function to your teeth. If you are experiencing any of the following or combination of signs, you may be a good candidate for a full mouth restoration:
Sore, bleeding, inflamed, or infected gums
Severe or widespread tooth decay
Generalized mouth or tooth pain
Dental trauma
Missing teeth and/or teeth requiring extraction
Compromised or failing dental work
Worn or eroded teeth
Undergoing a thorough dental examination is the first step toward properly diagnosing your dental problems and formulating a full mouth rehabilitation treatment plan. If you would like to start the process toward a healthier more beautiful smile, contact our office today to schedule an appointment with Dr. Keckley.
What Services Are Involved in a Full Mouth Rehabilitation?
We can provide each of the following cosmetic and restorative dental procedures at our office as part of a full mouth restoration. These may be included in your customized treatment plan if Dr. Keckley believes they will improve the health and appearance of your smile.
Porcelain Veneers
Porcelain veneers can conceal cosmetic imperfections using a wafer thin, yet durable, shell that covers the front of the tooth. Each veneer is custom made to match the color, shape, and size of your teeth and is bonded with a long-lasting cement.
Dental Implants
Dental implants are one of our most popular restorative options for replacing teeth during full mouth rehabilitation. This procedure is designed to permanently replace missing or damaged teeth with restorations that look, feel, and function much like natural teeth. Unlike many other cosmetic dentists, Dr. Keckley is able to complete all phases of the dental implant procedure in his office from implantation to restoration.
Tooth Colored Fillings
Tooth colored fillings are a versatile way to beautifully restore teeth that have been damaged by decay. While silver amalgam material used to be a common material for filling teeth in the past, the presence of trace amounts of mercury and the dark appearance of these fillings have reduced their popularity. The strong, tooth colored composite fillings we offer provide a lasting and aesthetically appealing alternative to metal fillings .
Teeth Whitening
Teeth whitening treatments are commonly the finishing touch for a full mouth restoration. At Coronado Classic Dentistry we offer both in-office and take-home Opalescence® kits to help whiten your smile. By brightening the teeth, stains and discolorations can fade away for a beaming smile.
Dental Crowns
Dental crowns are generally used to help rebuild a tooth's structure when it has been damaged by decay or injury. This all-porcelain restoration is designed to cover the majority of the tooth body, reestablish proper function, and protect the tooth from further damage. If cared for properly, a dental crown can last years.
Dental Bridges
Patients who are missing one tooth or a series of adjacent teeth may benefit from a dental bridge restoration. Dr. Keckley often uses porcelain bridges as a secure, non-surgical option for tooth replacement. Bridges are custom designed to blend naturally the surrounding teeth and restore a proper bite.
Gum Recontouring
Dr. Keckley uses gum recontouring techniques to create a more even smile using laser technology. By reshaping the gum line with a laser, he can balance the proportions of the teeth and gums to enhance the smile.
ClearCorrect™

ClearCorrect™ aligners are part of our orthodontics system that can effectively straighten misaligned teeth without traditional braces. Typically, Dr. Keckley recommends ClearCorrect™ to discreetly address crooked or crowded teeth. The clear aligners are customized for each patient's unique treatment plan and also removable to make eating, drinking, and maintaining dental hygiene simple.
Implant Dentures
Patients who need to replace all of their upper and/or lower teeth, or those who have been using removable dentures, often choose implant dentures as a fixed and reliable option for full arch restoration. Secure implant dentures are held in place by titanium implant posts, which ideally fuse with the jawbone. The implants are designed to stabilize dentures, allowing you to eat, speak, and smile normally, without worrying about denture movement, discomfort, or adhesives.
What Are the Steps of a Full Mouth Rehabilitation?
The full mouth reconstruction process typically begins with a consultation appointment, during which Dr. Keckley will ask you about your goals for the procedure and answer any questions you may have about the process. From there, he will conduct a thorough assessment of your teeth, gums, bite, and overall oral health. This step usually involves both a physical examination of your mouth as well as digital x-rays and impressions. Once Dr. Keckley has had the opportunity to review both your goals and the condition of your mouth, he can begin formulating a personalized treatment plan that is designed to give you a healthy, functional, and aesthetically pleasing smile.
Once the planning phase has finished, the first step of the treatment process typically involves optimizing your oral health. Dr. Keckley firmly believes that a healthy mouth is the best foundation for a healthy smile, and he will recommend procedures such as periodontal therapy, tooth extractions, root canals, and the removal of older dental work as needed. Removing any infection, decay, or compromised dental work ensures that your mouth is in optimal condition to support your new cosmetic and restorative treatments.
Once any underlying oral health concerns have been adequately addressed, Dr. Keckley can begin reconstructing your smile. Since a full mouth rehabilitation is completely personalized based on your needs and goals, a variety of different procedures can be included in this phase, as outlined above. Dr. Keckley will carefully go over your treatment plan and detail your projected full mouth reconstruction timeline with you in advance. All of us at Coronado Classic Dentistry are dedicated to ensuring that you feel confident and well-informed throughout the process, and our team will do everything in our power to give you a beautiful, confident smile that you can take pride in.
If you have complex dental concerns that may require full mouth restoration, please call us today to schedule a consultation with our office.