Restoring Function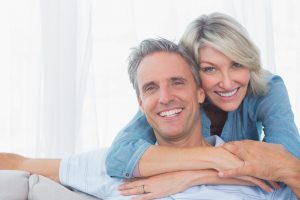 At Coronado Classic Dentistry, Dr. Jason Keckley offers a comprehensive range of advanced dental options for restoring the look, feel, and function of your teeth. From replacing missing teeth to repairing teeth damaged by trauma and decay, Dr. Keckley uses the latest techniques and materials to create healthier, more beautiful smiles.
Dental Implants
Dental implants offer the most realistic option for replacing missing or severely damaged teeth. Every phase of the dental implants procedure is performed in-house by our experienced implant dentist, Dr. Keckley. Results achieved with placement of dental implants can look and feel incredibly natural and last for decades with proper care.
Learn More About Dental Implants
Implant Supported Dentures
Secure dentures supported by dental implants are one of the most reliable options for replacing a full set or partial set of teeth. With this treatment, dentures are essentially locked into place by implants, which can deliver unparalleled denture stability and functionality.
Learn More About Implant Supported Dentures
Dental Crowns
A dental crown can be used to rebuild the body of a tooth that has been damaged by trauma or decay. We offer same-day CEREC® restorations that can be designed, fabricated, and placed all in a single office visit.
Learn More About Dental Crowns
Full & Partial Dentures
Removable partial dentures and bridges can be used to replace one tooth or several missing teeth with natural-looking results. These custom crafted restorations are fabricated with the highest-quality materials and attention to detail to ensure a comfortable fit and beautiful aesthetics.
Learn More About Full & Partial Dentures
Full Mouth Rehabilitation
Using a combination of restorative and cosmetic treatment options, Dr. Keckley can completely transform the health and appearance of smiles that have been severely affected by tooth damage, decay, or loss. From treating disease to replacing missing teeth, Dr. Keckley can expertly restore your smile.
Learn More About Full Mouth Rehabilitation
Dental Bridges
A dental bridge can restore a series of teeth. The all-porcelain bridges we offer can deliver exceptional strength and look remarkably natural.
Learn More About Dental Bridges
Wisdom Tooth Extraction
When wisdom teeth start to come in, it is most often recommended that they be removed to avoid serious dental complications. Dr. Keckley can perform the entire wisdom tooth extraction procedure in-office.
Contact Coronado Classic Dentistry
For more information about restoring the health and appearance of your smile, contact our practice to schedule a consultation with Dr. Keckley.