Cosmetic Dentistry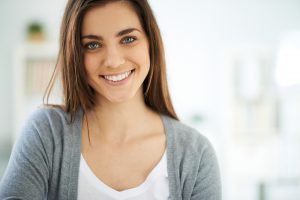 Using the latest cosmetic dentistry techniques and treatments, Dr. Jason Keckley can beautifully enhance the appearance of your smile. Whether you are interested in making a small change, or want to completely redesign your smile, we offer a wide variety of high-quality cosmetic options to achieve your goals. We invite you to learn more about the many cosmetic options available by browsing through the informational resources we have provided below:
Planning Your Perfect Smile
Achieving a beautiful, long-lasting smile through cosmetic dentistry is a process that requires thorough examination, planning, and a keen sense of aesthetic design. Using the latest techniques and technology, Dr. Keckley works together with you to create your perfect smile.
Natural-Looking Smile Enhancements
Porcelain veneers are a versatile, natural-looking, and long-lasting option for achieving a wide range of cosmetic dental enhancements and repairs. Using these thin, luminous porcelain shells, Dr. Keckley can conceal a variety of perceived smile imperfections to create a more beautiful smile.
Learn More About Porcelain Veneers
Whiter Teeth
Teeth whitening treatments can quickly reduce the appearance of stains and yellowing that may be preventing you from having the bright, beautiful smile you desire. We offer advanced in-office teeth whitening options and at-home kits so that you can achieve and maintain long-lasting results.
Learn More About Teeth Whitening
Tooth-Colored Fillings
Tooth-colored fillings are natural-looking restorations that can provide vital structural support for teeth affected by cavities. They are mercury-free, blend in with the shade of your tooth enamel, and preserve more of your original tooth structure when compared to other filling types.
Learn More About Tooth Colored Fillings
Repairing Chipped Teeth
Dental bonding is often an effective method for repairing chipped teeth. Using versatile and resilient tooth-colored composite materials, Dr. Keckley can match the color of your tooth and restore its former shape with natural-looking results.
Aesthetic Restorations
When decay affects your teeth, Dr. Keckley offers options such as tooth-colored fillings and porcelain inlays and onlays to seamlessly restore their natural appearance. Aesthetic restorations can improve both the look and health of your teeth.
Even Gums
An uneven gumline or "gummy smile" can be improved utilizing gum recontouring techniques. Advanced laser technology allows Dr. Keckley to achieve an even, beautifully balanced gumline that can enhance the overall appearance of your teeth and your smile.
Contact Coronado Classic Dentistry
If you are interested in enhancing the appearance of your smile with cosmetic dentistry, contact us today. Our friendly team can help you schedule a consultation with Dr. Keckley to explore your options.