Whiter Teeth (Teeth Whitening)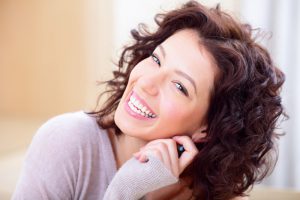 A brighter, whiter smile can be possible with in-office or at-home Opalescence® teeth whitening treatments. Designed to whiten teeth with professional results, the Opalescence® formula can reduce the appearance of tooth discoloration resulting from a variety of causes. Your results will depend on the type and depth of the stains, intensity of the discoloration, and the overall condition of the teeth. After a thorough dental exam, our cosmetic dentist, Jason Keckley, DMD, can advise you on the best professional teeth whitening method for achieving your goals.
Benefits of Teeth Whitening
Teeth whitening treatments can quickly lighten, or significantly reduce signs of the following types of staining:
Discoloration resulting from staining foods and beverages: tea, red wine, coffee, berries, candy, etc.
Stains and yellowing resulting from tobacco use
Age-related yellowing
Discoloration related to insufficient dental hygiene
While teeth whitening is often effective for the types of stains listed above, it may not be effective for discoloration related to internal (intrinsic) stains, which can be caused by exposure to certain prescription medications and dental trauma. In cases where teeth whitening may not be a viable option for improving the appearance of the smile, Dr. Keckley may suggest porcelain veneers or other cosmetic options that can provide the results you desire.
In-Office Opalescence® Boost Teeth Whitening

We use Opalescence® Boost for in-office teeth whitening treatments. In less than one hour, this professional-strength "power bleach" formula can provide instantly brighter, whiter teeth. The 40% peroxide gel is combined with potassium nitrate and fluoride to deliver rapid whitening results while strengthening teeth and protecting against tooth sensitivity during the treatment.
Before treatment begins, one of our dental assistants will match the shade of your teeth for comparison after whitening is complete. Next, a protective barrier is applied to the gumline to prevent interaction with the bleaching gel. Finally, the Opalescence® Boost gel is carefully painted onto each tooth. The bleaching agents in the gel activate automatically and whiten teeth quickly. When the whitening process is complete, Dr. Keckley will compare your bright new smile with the previous pre-whitening shade to show your progress. He may recommend the at-home Opalescence® whitening kit to help you maintain the results of your in-office treatment over time.
Take-Home Opalescence® Teeth Whitening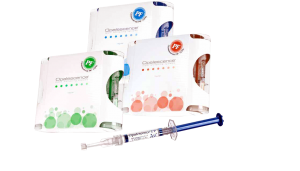 For professional teeth whitening in the comfort of your home, we offer Opalescence® take-home whitening gel. Our team will create a set of customized whitening trays for you at the office and send you home with a supply of Opalescence® whitening gel. Take-home treatments can be performed close together over several days to provide rapid results, or just occasionally for whitening maintenance. The results achieved with Opalescence® can be long-lasting with proper dental hygiene and avoidance of staining foods and beverages.
Contact Coronado Classic Dentistry
If you are interested in learning more about teeth whitening, contact us today. Schedule a consultation with Dr. Keckley to find out which Opalescence® whitening option is best for brightening your smile.