Tooth or Teeth Replacement (Dental Implants)
What Are Dental Implants?
A dental implant is a long-term tooth replacement option comprised of a titanium post that is implanted in the jawbone and topped with a custom crown restoration. Dental implants can also be used to secure implant bridges and full-arch dentures.
Dental implants are the most advanced fixed replacement for missing or severely damaged teeth. At Coronado Classic Dentistry, dentist Jason Keckley, DMD performs all phases of the implant procedure, from implantation of the titanium post to fitting the custom crown onto the implant abutment. Completing the entire implant procedure in-house is not only convenient for patients, it maintains continuity of care throughout the process to provide the opportunity for optimal results. Starting with your consultation, Dr. Keckley will use the latest dental imaging technology to analyze your dental concerns and carefully develop an individualized dental implant treatment plan designed to restore your smile.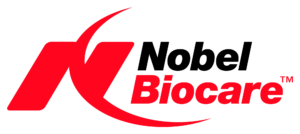 What Are the Benefits of Dental Implants?
Dental implants offer several significant advantages as an effective method of tooth replacement. As one of the most reliable, functional, and long-lasting options for replacing missing teeth, dental implants continue to gain preference among dentists and patients alike.
Implant-based tooth restorations are often virtually indistinguishable from surrounding teeth.
Dental implants can preserve healthy surrounding teeth that would otherwise be modified to accommodate a fixed bridge.
Because they are fixed securely in place like a natural tooth, implants do not interfere with speech, eating, or smiling.
The implant post can help maintain jaw bone density by stimulating bone growth.
With proper care and maintenance, dental implants can provide a lasting solution for tooth replacement.
In the long-term, dental implants can be a cost-effective option for replacing missing teeth.
Dental implants offer unsurpassed strength and durability.
Implanted posts can be paired with single tooth restorations or used to secure implant supported dentures.
If you are interested in finding out if dental implants may be the right option for you, we encourage you to contact our practice today. A member of our team can help you schedule a consultation with Dr. Keckley.
Am I a Good Candidate for Dental Implants?
Individuals who have one or more missing teeth and adequate jawbone density to support a dental implant typically make good candidates for the procedure. Ideal candidates will also be free of any dental or medical conditions that could increase the likelihood of risks associated with the procedure. Patients who are currently undergoing radiation treatment or chemotherapy may be ineligible for dental implants. The best way to find out if dental implants are the right option for you, is to schedule a consultation with our experienced implant dentist at Coronado Classic Dentistry.
What Are the Different Types of Dental Implants?
After an oral exam and a thorough discussion of your personal goals, you and Dr. Keckley will select the implant type that can deliver the results you want. Depending upon your unique needs, Dr. Keckley may recommend one of three types of dental implants:
Single Tooth Implants
Single tooth implants are designed to replace one missing tooth. Patients who have multiple missing teeth may choose to use several single tooth implants rather than a bridge or denture. Single tooth implants mimic the structure and stability of a natural tooth, allowing you to brush and floss as usual.
Multiple Teeth Implants
Multiple teeth implants are often referred to as implant bridges or partial dentures. For patients who have two or more missing adjacent teeth, a single custom restoration can be made to replace all of the teeth at once. This custom restoration is secured with dental implants to provide exceptional security and stability.
Implant Dentures
Implant dentures are designed to replace an entire arch of missing teeth. This alternative to traditional dentures may be used for patients who are not good candidates for a full set of single tooth implants due to inadequate jawbone density. Some patients also choose upgrade from traditional dentures to implant dentures, which eliminates denture slippage, food restrictions, and the need for pastes or adhesives.
What Can I Expect During the Dental Implant Procedure?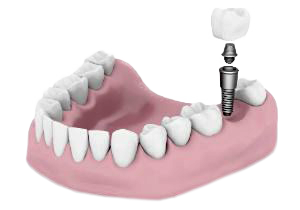 Once Dr. Keckley has formulated your treatment plan, the first step is preparing the area for implantation of the titanium post. This process may involve extraction of the damaged tooth if it has not yet been removed, treatment of the gum tissue to eliminate disease, or even bone grafting (in some cases) to build up the supportive structure of the jaw. When healing is complete, the next step is surgical placement of the implant post within the jawbone directly below the site of the missing tooth. A same day crown can be customized and placed atop the implant post. The color, shape, and size of the crown is customized to fit Dr. Keckley's exact specifications in order to deliver a replacement tooth that is an ideal complement to your natural teeth. After the titanium post has completely fused and integrated with the jawbone, the dental crown can be placed to create the finished tooth. Typically, the end result can be a durable, functional dental implant that very closely resembles a healthy natural tooth.
How Much Do Dental Implants Cost?
Since each dental implant treatment plan is highly customized, there is no one set cost per procedure. Factors that can affect the total price of dental implants include the number of implants needed, the location of the implants, and the materials used to fabricate the restoration(s). At the end of your initial consultation with Dr. Keckley, you will receive an all-inclusive cost estimate for your custom procedure. Our office offers a number of dental financing options for approved applicants who are interested in qualifying for low interest loans or flexible payment plans. For more about implant cost, payment options, and financing, please contact a member of our team for more information.
What Is the Best Way to Care for Dental Implants?
Single tooth implants are designed to function exactly like a natural tooth. One of the biggest advantages of dental implants is that they require no additional care beyond your daily oral hygiene routine. With dental implants, you can brush, floss, and eat as you normally would. Scheduling twice-yearly oral exams will give Dr. Keckley the opportunity to detect any changes or problems with your dental implants early on and promptly address the issue. If you opt for multiple teeth implants or implant dentures, Dr. Keckley will give you detailed care instructions designed specifically for these restorations.
How Long Do Dental Implants Last?
Once the titanium post fuses to the jawbone, the dental implant becomes a permanent part of the mouth. Patients who are prone to clenching or grinding their teeth may put undue stress on the porcelain crown that completes the dental implant. These patients may benefit from wearing a night guard to protect the crowns during sleep. With proper care, good oral hygiene, and routine oral exams, dental implants can give you a beautiful smile that lasts decades.
Additional Dental Implants FAQs
Are dental implants better than traditional removable bridges and dentures?
Dental implants offer many advantages over more traditional methods of tooth replacement like bridges and dentures. Since dental implants mimic the form and function of a single natural tooth, no special care is required, aesthetics are natural-looking, surrounding tooth structure is spared, and jawbone density can be retained. Ideally dental implants remain firmly in place, which eliminates the possibility of slippage or gum irritation that can be common with removable tooth replacement options. Furthermore, with dental implants you can confidently chew all of your favorite foods without worry.
How will my dental implants look and feel?
Dental implants are designed to look and function just like natural teeth. The titanium post serves as the new tooth's root for a secure and stable fit. At Coronado Classic Dentistry, we use Nobel Biocare® implant systems to take advantage of the latest developments in implant technology. These state-of-the-art implants are made to improve implant success rates, maximize placement accuracy, preserve jawbone density, and further enhance patient comfort. Each crown is then customized to match the shade of the surrounding teeth and shaped for a natural appearance.
Is it painful to get dental implants?
Dr. Jason Keckley is an experienced dentist who uses the latest techniques and technology to make each procedure as comfortable as possible for the patient. The dental implant procedure can be performed using a local anesthetic and patients are typically comfortable throughout the procedure. For patients who suffer from dental anxiety, Dr. Keckley offers a number of advanced sedation dentistry techniques to induce deep relaxation during treatment.
Contact Coronado Classic Dentistry
To learn more about dental implants, please contact Coronado Classic Dentistry. We can answer any questions you may have and schedule your consultation with our implant dentist, Jason Keckley, DMD.