Sedation Dentistry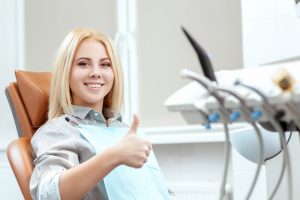 Sedation dentistry techniques offered at Coronado Classic Dentistry can help ease worries and provide additional comfort during dental treatment. Feelings of fear, stress, discomfort, and anxiety related to visiting the dentist can stand in the way of receiving the dental care you need. To help you overcome emotional barriers and better tolerate treatment, Dr. Jason Keckley offers three ways to help patients through stressful appointments – nitrous oxide, oral conscious sedation, and general anesthesia. These approaches can be very effective and provide the relief you desire. Your comfort during treatment is one of our primary concerns. With sedation dentistry techniques, undergoing dental treatments, such as full mouth rehabilitation and cosmetic dentistry procedures, can be a smoother, more relaxing process.  We also offer OraVerse® treatment to more quickly alleviate local anesthetic numbness after procedures.
What is Sedation Dentistry?
Sedation dentistry involves the use of certain medications to alleviate anxiety, reduce fear, and prevent discomfort during dental care. There are many sedation methods to choose from and an evaluation of the patient's medical history and degree of anxiety/fear—along with the type of treatment he or she requires—can determine the most appropriate approach to use.
What Types of Sedation are Available?
We offer several methods of sedation to deliver the right degree of comfort and relaxation during your treatment. In order to provide the highest level of care to his patients, Dr. Keckley has undergone extensive training in a variety of sedation methods through DOCS Education. He is also licensed with the Dental Board of California to perform oral conscious sedation. The types of sedation we offer include:
Oral Conscious Sedation
With oral conscious sedation, you are given an appropriate dose of medication prior to treatment to induce a state of deep relaxation. The medication calms and eases your mind and you will enter somewhat of a twilight state, which is a state of consciousness between asleep and awake, allowing Dr. Keckley to perform the dental treatment you need. In many cases, patients may doze off during treatment. Vital signs are monitored throughout the procedure to ensure that everything is running smoothly. Commonly, patients are so completely relaxed they are unaware of receiving treatment and likely will not recall the entire appointment. You will be required to make arrangements for a ride home after oral conscious sedation and you'll most likely be napping comfortably at home for the remainder of the day, as the medication may take some time to completely wear off.
Nitrous Oxide
Nitrous oxide gas has long been used as an effective anxiety reducing agent in dentistry. Combined with oxygen gas, nitrous oxide is inhaled through a mask before and during treatment to relax and calm you during dental procedures. Nitrous oxide does not induce sleep, just deep relaxation. You will remain awake and responsive under nitrous oxide sedation, and once the mask is removed the effects of the gas quickly wear off. Typically, patients are able to drive home after nitrous oxide. As with oral conscious sedation, a local anesthetic can also be utilized to provide maximum comfort during treatment.
General Anesthesia
If you elect to be put completely under sedation, general anesthesia performed by an experienced Anesthesiologist is available. Under general anesthesia, you will be asleep throughout the entire procedure and have no recollection of your treatment. Vital signs are closely monitored through the duration of treatment to ensure that the process is proceeding smoothly. After awakening from general anesthesia you will need a friend or family member to give you a ride home, as the medication will impair your ability to drive safely.
OraVerse®

For many individuals, it is difficult to chew, speak, and smile properly with numbness from local anesthetic that may last for long periods of time after a procedure. OraVerse® is a new treatment that allows us to help alleviate the often lingering and disruptive effects of local anesthetic following treatment. Commonly, numbness can take hours to completely wear off, but with OraVerse®, the effects of local anesthetic can be diminished in half the time.
What are the Side Effects of Sedation Dentistry?
Each type of sedation may produce different side effects, which Dr. Keckley will discuss with you prior to treatment so that you are aware of what to expect. It is important to understand that, while the effects of nitrous oxide wear off very quickly after your procedure is complete, oral conscious sedation and general anesthesia can both cause lingering grogginess. The effects of these two sleep dentistry techniques can last for several hours after your office visit. It is recommended that patients who plan to receive these types of sedation arrange for a friend or family member to give them a ride home.
For some patients, injections of local anesthetic can remain effective for longer than desired—resulting in numbness that sometimes lasts for hours after treatment. To prevent this, Dr. Keckley has decided to offer OraVerse®, a product which counteracts local anesthetic to reduce its time in the system by half. OraVerse® prevents engthy interference from anesthetic so that patients can eat, smile, and speak normally sooner following treatment.
How Much Does Sedation Dentistry Cost?
The price of dental treatment that includes sedation will depend upon the method of anesthesia that is used. The price difference between certain techniques can be fairly significant, and Dr. Keckley can explain the reasons why some approaches may be more costly than others. During your personal consultation, he can recommend a sedation method that is most suitable for your needs and budget, and provide you with an itemized cost quote for your overall care.
We do all we can to help our patients afford top-quality dental care. In keeping with this commitment, we work with many dental insurance plans and provide dental treatment for veterans as an official VA Vendor. Additionally, we accept several methods of payment, which include major credit cards, flex benefit cards, health savings accounts, and more. We encourage you to review our Financial Options page to get more details. You may also contact our office with any questions you have about payment and insurance.
Additional Sedation Dentistry FAQs
It is common for patients to have questions about sedation dentistry. To help you learn more about the options we provide and what you can expect during sedation, we have provided answers to come of the most frequently asked questions we hear:
Is sedation dentistry right for me?
For patients who experience dental phobia, sedation techniques give Dr. Keckley a way to safely perform necessary procedures and help patients maintain healthy teeth and gums. If sedation dentistry enables patients to receive prompt treatment for dental issues, future dental complications and subsequent costs can be avoided. For patients who require extensive dental work, sedation dentistry can minimize the overall number of office visits required to complete treatment. Additionally, patients can feel completely at ease for the entirety of their procedure.
How safe is sedation dentistry?
Although sedation dentistry can be extremely beneficial for patients suffering from dental anxiety, only about 1% of the dentists in the United States are adequately qualified to safely administer these techniques. Dr. Keckley is licensed with the Dental Board of California to administer oral conscious sedation and has also completed extensive training with DOCS Education. He has also taken a course in Dental Advanced Life Support (DALS®) and become certified in Advanced Cardiac Life Support (ACLS) to give his patients at Coronado Classic Dentistry confidence that they are receiving the highest quality medical care.
What are the differences between sedation methods?
During the consultation process, Dr. Keckley will help you decide which method of sedation can best suit your needs. Oral conscious sedation, delivered in the form of a small pill, can place you in a completely relaxed state, while still allowing you to communicate with the dentist. Nitrous oxide, more commonly called "laughing gas" is inhaled through a mask and can induce deep relaxation without causing you to fall asleep. General anesthesia is administered by a licensed dental anesthesiologist and delivered through an IV. This form of sedation puts you completely to sleep and your vital signs are carefully monitored for the duration of the procedure.
How well does sedation dentistry minimize pain?
Most patients will experience very little to no discomfort with either oral conscious sedation or nitrous oxide. Using either of these methods, it is possible to forget the details of your procedure. Patients who choose general anesthesia will not have any memory of the procedure and experience no discomfort.
Will someone need to drive me home from my appointment?
Since nitrous oxide wears off so quickly, patients are typically able to drive home after waiting for a short period of time in our office. Patients who undergo either oral conscious sedation or general anesthesia will likely experience the effects of sedation for some time after their procedure is complete. Consequently, we recommend patients who choose either of these sedation techniques also arrange for a family member or friend to accompany them home.
Contact Coronado Classic Dentistry
If you would like to learn more about the sedation dentistry options we offer at our practice, please contact us today. We are happy to answer any questions you may have and help you attain the dental care you need.