Planning Your Perfect Smile (Smile Analysis, Dental Imaging, & Design)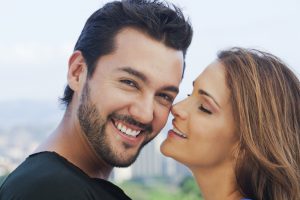 At Coronado Classic Dentistry, we have refined an effective process for helping patients achieve their ideal smile. Whether you have one particular area of concern or wish to completely transform your smile, cosmetic dentist Jason Keckley, DMD can integrate the right combination of dental treatments and aesthetic enhancements to create the healthy, beautiful smile you desire.
The key to long-lasting results from cosmetic dentistry procedures is based on the underlying health, functionality, and stability of the teeth, gums, and jaw. Dr. Keckley will first perform a thorough smile analysis. During this evaluation phase of treatment, he will complete an overall dental exam, take digital X-rays, and perform an aesthetic assessment to identify areas in need of treatment, restoration, and enhancement. You and Dr. Keckley will then discuss aspects of your smile that you would like to improve. Once you have communicated your concerns and goals, Dr. Keckley will review suitable options for achieving your smile transformation.
Depending upon your unique needs, Dr. Keckley may suggest one treatment or a combination of procedures to address your cosmetic concerns. Treatment options include:
Teeth Whitening
Porcelain Veneers
Dental Implants
Bonding
Gum Re-Contouring
Porcelain Crowns
Once Dr. Keckley has covered all of your options and explained the benefits, drawbacks, and costs of each procedure, you will make the final treatment strategy decisions. From there, smile planning can begin and Dr. Keckley will start incorporating your specifications and unique dental characteristics into a comprehensive treatment plan designed to deliver a healthier, more beautiful smile.
Contact Coronado Classic Dentistry
To plan your perfect smile, contact our practice to schedule a consultation with Dr. Keckley. Our friendly staff can answer any questions you have about the treatment options we offer.