Planning Your Perfect Smile (Smile Analysis, Dental Imaging, & Design)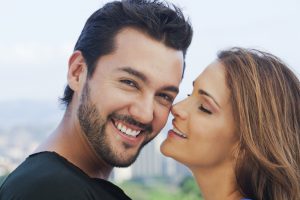 At Coronado Classic Dentistry, we have refined an effective process for helping patients achieve their ideal smile. Whether you have one particular area of concern or wish to completely transform your smile, Jason Keckley, DMD can integrate the right combination of dental treatments and aesthetic enhancements to create the healthy, beautiful smile you desire.
What is Smile Design?
Smile design, also called a smile makeover, is the process of evaluating the teeth and gums and developing a custom treatment plan that can enhance the health and overall aesthetics of the smile. Based on your unique dental needs and smile goals, general, cosmetic, and/or restorative dentistry procedures are combined to deliver an optimal outcome.
What Concerns Can a Smile Makeover Treat?
A smile makeover can correct, conceal, and/or treat a wide variety of dental issues, including:
Gaps between teeth
Deep stains and discoloration
Chipped, cracked, or broken teeth
Short or worn teeth
Asymmetrical smile
Excessive gum tissue or an unbalanced gumline
Misaligned or crowded teeth
Narrow dental arch
Irregularly shaped teeth
Missing teeth
Bite problems
Localized decay
Gingivitis and gum disease
Outdated or damaged dental restorations
With a smile makeover treatment plan designed specifically for your needs, you can achieve the healthy, beautiful smile you have always wanted. Dr. Keckley's skill and experience enable him to perform all types of smile makeovers—even the most involved and complex cases, which are sometimes more accurately classified as full mouth rehabilitation plans.
What is the Smile Design Process Like?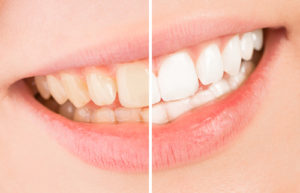 The key to long-lasting results from cosmetic dentistry procedures is based on the underlying health, functionality, and stability of the teeth, gums, and jaw. Dr. Keckley will first perform a thorough smile analysis. During this evaluation phase of treatment, he will complete an overall dental exam, take digital X-rays, and perform an aesthetic assessment to identify areas in need of treatment, restoration, and enhancement. You and Dr. Keckley will then discuss aspects of your smile that you would like to improve. Once you have communicated your concerns and goals, Dr. Keckley will review suitable options for achieving your smile transformation.
Depending upon your unique needs, Dr. Keckley may suggest one treatment or a combination of procedures to address your cosmetic concerns. Treatment options include:
Once Dr. Keckley has covered all of your options and explained the benefits, drawbacks, and costs of each procedure, you will make the final treatment strategy decisions. From there, smile planning can begin, and Dr. Keckley will start incorporating your specifications and unique dental characteristics into a comprehensive treatment plan designed to deliver a healthier, more beautiful smile.
How Much Does a Smile Design & Makeover Cost?
The cost for smile design and makeover services can vary widely from patient to patient based on the unique details of the treatment plan. After you and Dr. Keckley have settled on a customized approach during the consultation process, you will be presented with a detailed price quotation that outlines the cost for every aspect of your care. If you have dental insurance, you may find that a portion of your treatment can be paid with your benefits; however, cosmetic dentistry is rarely, if ever, covered. A knowledgeable member of our team can help you understand more about your dental plan and accurately calculate your out-of-pocket costs.
To help make paying for your smile makeover more affordable and convenient, we offer a variety of financing options you may qualify for. The application process is typically quick and easy, and many of our patients appreciate the flexibility that financing can provide.
Contact Coronado Classic Dentistry
To plan your perfect smile, contact our practice to schedule a consultation with Dr. Keckley. Our friendly staff can answer any questions you have about the treatment options we offer.