Urgent Dental Care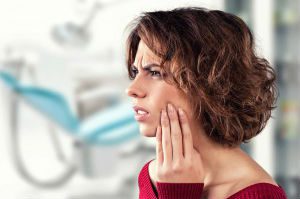 When you are in need of urgent dental care, you can count on Coronado Classic Dentistry to deliver the high-quality treatment you need right away. Urgent root canals and other dental emergencies require timely care in order to alleviate pain and address problematic damage or infection. Your oral health and comfort are our top priorities and our dentist, Jason Keckley, DMD, will always do his best to accommodate you in the event that you are experiencing serious dental concerns.

Dr. Jason Keckley was amazing at giving my husband Joe instant relief and an emergency tooth extraction within one hour notice. Joe was back at work that same day and able to take a trip to Boston four days later. Dr. Keckley is truly wonderful and we don't know what we would have done without him, we are forever grateful.

Kristine Sierras

July 19, 2019
Root Canal Therapy
Root canals are required when tooth weakness, damage, or decay affect the dental pulp, causing inflammation or infection to develop. In severe cases, the infection may traverse the length of the canal and lead to formation of an abscess (infection) at the base of the tooth's root. Untreated infection can lead to serious overall health risks and should be addressed as soon as possible.
You may experience the following symptoms (or possibly none at all) when you are in need of a root canal:
Pain
Tenderness during chewing
Inflammation
Swelling
Tooth sensitivity
Tooth discoloration
Drainage
Inflamed lymph nodes
Tenderness in the gum tissue and bone surrounding the tooth
The formal name for a root canal is endodontic therapy, which literally means therapy inside of the tooth. The root canal procedure involves the thorough cleaning, shaping, and filling of the root canal(s) to resolve any inflammation and infection and help prevent future complications. Once this is accomplished, a dental crown is placed atop the tooth to fully restore its natural structure, function, and appearance.
If you are experiencing the symptoms listed above and are concerned that you may need a root canal, contact our offices as soon as possible for an appointment with Dr. Jason Keckley. Typically, the procedure can be performed in a single appointment, with a temporary crown placed until your custom dental crown is fabricated.
Dental Emergencies
Severe pain, tooth damage, and broken or malfunctioning dental work can be incredibly uncomfortable and have a significant effect on your ability to function. Some dental concerns can even increase risks to your overall health. When a dental emergency arises, swift, effective treatment is key in restoring dental health, comfort, and confidence. Dental emergencies may include:
Chipped, broken, or fractured teeth
Tooth pain
Lost filling
Infection
Lost permanent tooth
Dental trauma
Damaged dental work
Complications from wisdom teeth
If you need emergency dental treatment, contact Coronado Classic Dentistry as soon as possible to get an appointment. We will do our very best to accommodate you and get you the prompt treatment necessary to address your concerns and help you feel better.
Contact Coronado Classic Dentistry
If you have questions about root canals or dental emergencies, contact our office to speak with a member of our team. We can help provide any information you may need and assist you with scheduling an appointment.