Dental Care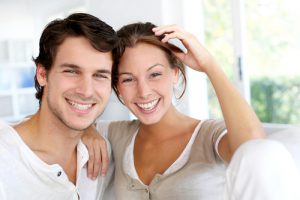 At Coronado Classic Dentistry, we believe that optimal oral and dental health is the key to a beautiful smile that lasts a lifetime. Our experienced cosmetic dentist, Jason Keckley, DMD, offers a broad spectrum of dental services, treatments, and procedures to provide patients with the highest level of comprehensive dental care. Dr. Keckley's approach to dentistry incorporates every aspect of a healthy smile, taking into account the well-being and proper function of the teeth, gums, and jaw. We invite you to learn more about the many options available at our practice by browsing through the informational resources we have provided:
Comprehensive Dental Care
Our comprehensive general and family dentistry offerings include the full range of preventive care and treatments to help you maintain optimal oral health.
Learn More About Comprehensive Dental Care
Sedation Dentistry
We offer oral conscious sedation and nitrous oxide options for the comfort of patients undergoing complex procedures and for individuals who suffer from dental anxiety.
Learn More About Sedation Dentistry
Cosmetic Dentistry
Whether you are interested in porcelain veneers, tooth-colored fillings, or options that can beautifully whiten your teeth, we provide only the highest-quality cosmetic treatments and procedures.
Learn More About Cosmetic Dentistry
Orthodontics
Dr. Keckley offers advanced orthodontic care to help you achieve and maintain straight, properly aligned teeth and a balanced bite, which can be fundamental to smile aesthetics and healthy jaw function.
Restoring Function
From dental implants to full mouth rehabilitation, Dr. Keckley is highly skilled and experienced in tooth replacement and procedures that restore both form and function to damaged teeth.
Learn More About Restorative Dentistry
Jaw Pain (TMJ Disorder Treatment)
Pain and discomfort as the result of problems in the jaw can have debilitating effects on your day-to-day life. Diagnosis and treatment for temporomandibular joint (TMJ) disorder can help you reduce many of the symptoms of this common condition.
Learn More About Jaw Pain (TMJ Disorder Treatment)
Sleep Apnea and Snoring
Obstructive sleep apnea and snoring are typically due to airway restriction during sleep, which can result in serious health problems and sleep disruption. We offer custom oral appliances that can help you attain a more restful night's sleep.
Learn More About Sleep Apnea and Snoring
Urgent Dental Care
Dental emergencies happen, and you can rely on Coronado Classic Dentistry to provide the urgent treatment you need. If you are suffering from pain, trauma, a lost tooth, or other dental issues, our team can offer immediate assistance.
Learn More About Urgent Dental Care
Contact Coronado Classic Dentistry
If you have questions about our dental care options, we encourage you to contact us today. A member of our team will be happy to assist you in scheduling an appointment with Dr. Keckley.