Comprehensive Dental Care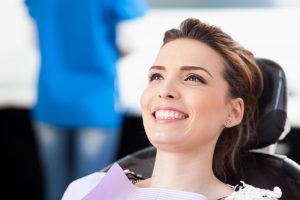 Because the beauty of your smile starts with healthy teeth and gums, providing high-quality, comprehensive dental care is the cornerstone of Coronado Classic Dentistry. In keeping with this founding commitment, cosmetic dentist Jason Keckley, DMD offers state-of-the-art diagnostic services, preventive dental care, and dental hygiene maintenance for the whole family.
Eliminating Gum Disease (Periodontal Care)
Without proper cleanings and regular flossing, plaque and tartar buildup can allow bacteria and disease to flourish in our mouths, especially within the gums. At Coronado Classic Dentistry, it is our goal to eliminate the potential for gingivitis and gum disease with customized oral hygiene treatment plans that include risk assessment, cleanings, gum pocket measurement, and thorough gum tissue examination. If risks are detected, Dr. Keckley will recommend the appropriate treatment to get your periodontal health back on track. Periodontal care may include deep cleaning (scaling and root planing) and the application of antibiotics to eliminate disease.
Learn More About Eliminating Gum Disease (Periodontal Care)
Healthy Gums (Periodontics/Advanced Periodontal Care)
When gingivitis turns into periodontitis, the infected pockets around the teeth pose a dangerous threat to oral health and, if left unresolved, can lead to tooth loss. For patients suffering from periodontitis, Dr. Keckley skillfully provides advanced periodontal care. The exact treatment applied varies depending on the extent and severity of the infection. When less intensive treatments like scaling and root planing have been unsuccessful, surgical treatments such as flap surgery and bone and tissue grafting may be necessary to restore optimal health to the gums and mouth.
Care for the Whole Family
Oral health is important at any stage of life. At Coronado Classic Dentistry, we offer dental care for the whole family. Kids, teens, and adults can all benefit from the high-quality general, restorative, and cosmetic dentistry services Dr. Keckley provides. You can always trust the team at Coronado Classic Dentistry to deliver the comfortable, customized care you and your family members need to maintain healthy, beautiful smiles for a lifetime.
Oral Exams
Thorough intraoral exams are the key to early detection of oral and dental complications of all kinds, including cavities, gum disease, and other issues. Along with each teeth cleaning a comprehensive exam of the soft tissues, gums, teeth, and mouth is conducted. Any abnormalities are recorded and further investigated with the appropriate diagnostic measures.
Digital Radiography
One of the most powerful diagnostic tools we use is a digital X-ray technology. Our state-of-the-art digital X-ray system quickly produces clear, sharp images which allow for the accurate detection of a wide range of dental concerns. Digital X-rays are typically taken yearly and as needed. These advanced diagnostic tools are known to expose patients to much less radiation when compared with x-ray technology of the past.
Hygiene – Dental Cleanings and Prevention
Regular dental cleanings are vital for maintaining good oral hygiene. During dental cleanings at Coronado Classic Dentistry, plaque and tartar build-up will be thoroughly removed from tooth surfaces, between teeth, and along the gumline. Preventive treatments, such as fluoride treatments and sealants, may be suggested during the cleaning to strengthen teeth and provide additional protection from decay.
Oral Cancer Screening
Screening for oral cancer is an important part of every routine dental exam. Early detection of oral cancer can lead to a more successful treatment outcome. During the oral cancer screening process, Dr. Keckley looks for signs of cancer or precancerous conditions present within the tissues of the mouth. If abnormalities are detected, Dr. Keckley will suggest further tests to achieve a specific diagnosis.
Fluoride Treatments
Regular fluoride treatments can protect the teeth from the effects of plaque bacteria. Teeth strengthened with fluoride treatments are proven to be less impervious to decay. Adults, and especially children (whose teeth are still developing), can benefit from the enamel-reinforcing properties of fluoride. Quick and easy fluoride treatments can be performed in combination with your regular cleanings.
Sealants
Sealants applied to the teeth provide an effective physical barrier against decay. Areas of the teeth that are more vulnerable to decay, such as deep pits and fissures, can greatly benefit from the addition of a sealant to keep destructive bacteria out. Combined with regular cleanings, fluoride treatments, and proper daily oral hygiene, sealants have the potential to prevent the formation of cavities and extend the lifetime of your teeth.
Infection Control
We adhere to the strictest standards of excellence when it comes to maintaining a safe and sterile treatment environment for our patients and staff. Using advanced technology and strong disinfectants, we are able to thoroughly sterilize equipment and surfaces, killing bacteria and viruses to prevent the spread of infection. Use of gloves and masks is mandatory for all of our staff members.
Tooth Extractions
Dr. Keckley can utilize a range of advanced techniques to restore tooth health before recommending an extraction. However, when an unhealthy tooth cannot benefit from a root canal or other restoration method, extraction may be a necessary solution to addressing severely damaged teeth. In addition to tooth extraction, Dr. Keckley Tooth offers a number of advanced options that can replace the tooth with results that both look and feel natural.
Learn More About Tooth Extractions
Root Canal Treatment
When the inside of a tooth becomes infected, the associated discomfort can interfere with everyday life. Chewing and even speaking can cause sharp pain. During root canal treatment, Dr. Keckley can clear out the infection, seal the tooth against future damage, and ultimately prevent the need for extraction. Dr. Keckley uses modern techniques to perform root canal treatments which prioritize patient comfort, eradication of bacteria, and preservation of the natural tooth.
Learn More About Root Canal Treatment
Contact Coronado Classic Dentistry
To learn more about the comprehensive dental care we provide, please contact our practice. Our team can answer any questions you have and help you schedule an appointment with Dr. Keckley.