Natural Looking Smile Enhancements with Porcelain Veneers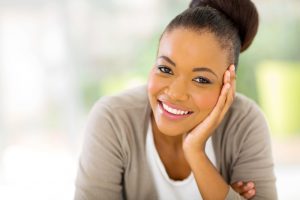 Porcelain veneers are the most versatile cosmetic dentistry option available for smile enhancement. Often the ideal solution for concealing a wide variety of cosmetic imperfections, veneers are wafer-thin shells of porcelain that are custom-crafted to improve the appearance of your teeth. Whether you are seeking to correct the look of one tooth, a series of teeth, or achieve a full smile makeover, porcelain veneers from Coronado Classic Dentistry may be the ideal treatment to deliver the beautiful, natural-looking smile you desire.
Benefits of Porcelain Veneers
Porcelain veneers can be used to correct several common cosmetic concerns, including:
Crooked or misaligned teeth
Gaps between teeth
Stained or discolored teeth
Chipped, cracked, or misshapen teeth
Short teeth
Giving your smile an improved appearance with porcelain veneers is often a relatively simple and effective process that yields impressive results. The size, shape, color, fit, and thickness of each veneer is precisely matched to the specifications of your tooth, providing for highly customized results that can look and feel incredibly natural. In addition, preparation for the ultra-thin veneers typically preserves much of the tooth body, which helps maintain dental strength and health. Dr. Jason Keckley is extensively experienced in the planning, design, preparation, and placement of porcelain veneers to create smile improvements that range from subtle to transformative.
The Porcelain Veneers Procedure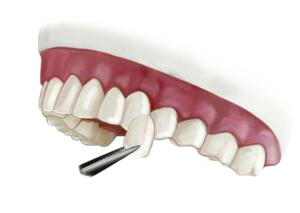 Dr. Keckley will start your consultation with a thorough evaluation of your dental health and smile appearance. Together you will discuss areas you would like to improve and determine whether porcelain veneers treatment is the right choice for accomplishing your aesthetic goals. Once you have decided to move forward with porcelain veneers, Dr. Keckley will take digital images of your teeth and plan the specific fabrication details of your veneers. These plans will then be sent to a master ceramist who will craft your veneers to Dr. Keckley's specifications. When the veneers are ready, Dr. Keckley will typically prepare the teeth by removing a very thin layer of the tooth enamel to accommodate the thickness of the veneer. The porcelain veneers are then bonded to the teeth with a strong, long-lasting cement. Once applied, porcelain veneers are often virtually indistinguishable from natural teeth, and with proper care, results can last for decades.
Contact Coronado Classic Dentistry
If you are interested in porcelain veneers, please contact our practice today to schedule your consultation. Dr. Keckley will be happy to answer any questions you have and help you decide if veneers are the right cosmetic option for you.