We Accept Military Dental Insurance at Coronado Classic Dentistry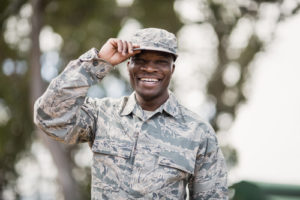 Patients of all ages who are covered by military dental insurance programs (for dependents of active duty, retired military, and their family members), or those approved to receive dental treatment through in-network non-VA providers, can receive outstanding dental care services at Coronado Classic Dentistry! Our dentist, Jason Keckley, DMD, served in the United States Marine Corps from 1998 to 2002, and has made caring for military members, veterans, and their families a special focus of his practice. Dr. Keckley and our entire team are proud to provide top-quality, comprehensive dentistry that keeps the teeth and gums healthy, functional, and beautiful.
From family dentistry and orthodontics, to restorative dental care and dental implants—we offer the full spectrum of dental care in a comfortable, state-of-the-art facility. We understand that it is sometimes difficult to find the right dentist for you who also accepts military dental insurance plans, but we want you to know that you are welcome at Coronado Classic Dentistry. If you are interested in learning more about our services, your insurance coverage, and out-of-pocket costs we are happy to answer all of your questions. Our knowledgeable office team has expertise in working with military dental insurance and will always strive to make your experience as smooth as possible.
Find out what makes our practice so popular among military members and families from throughout Coronado and Imperial Beach! We welcome you to contact us to make an appointment with Dr. Keckley and learn about the condition of your dental health.