How to Prevent Bone Loss After Tooth Extraction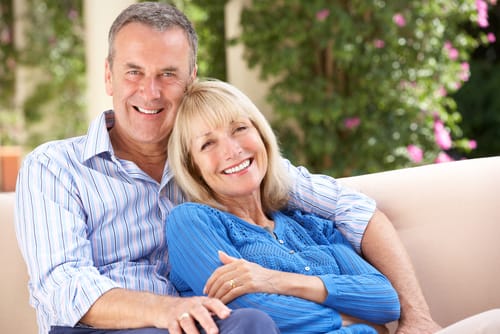 After a permanent tooth or multiple teeth are extracted, jawbone loss in the area of the missing tooth or teeth can be a serious concern. In a healthy mouth, jawbone density is maintained by pressure placed upon the tissue via the tooth roots; however, when teeth are removed or lost, bone tissue is no longer stimulated, thus new bone cells are not regenerated, leading to bone loss over time. As jawbone loss advances, it can threaten the health of surrounding teeth, which is why dentists often suggest replacing extracted teeth with dental implants. Dental implants are one of the most versatile, natural-looking, and long-lasting tooth replacement options and their structure effectively prevents bone loss from occurring.
At Coronado Classic Dentistry Dr. Jason Keckley frequently replaces missing teeth with dental implants to provide patients with the most functionally superior option for restoration. The implanted titanium post, which anchors the replacement tooth, is surgically placed within the jawbone. During the healing process the bone tissue fuses with the post to ideally create a firm, secure foundation. This post essentially acts as a natural tooth root would, stimulating the bone tissue and preventing bone loss. Not every patient is a good candidate for dental implants, so it is necessary to undergo a comprehensive evaluation with Dr. Keckley to find out if dental implants can restore your smile. He can also discuss the various types of dental implant solutions that are available, such as implant supported dentures and bridges, and additional benefits you can expect from dental implants. Every dental implant treatment plan is personalized to your specific needs and goals in order to deliver healthy, high-quality results.
Are you concerned about bone loss after tooth extraction? Contact Coronado Classic Dentistry today to schedule a consultation with Dr. Keckley to explore your options.