How Can I Maintain My Smile Makeover Results?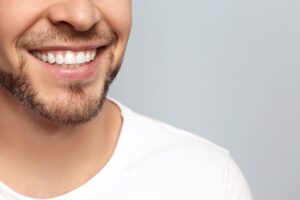 A smile makeover can mean many things for each individual, from renewed confidence to restored dental function. Nevertheless, patients often have the same post-treatment question: How can I maintain my smile makeover results?
Using the latest in aesthetic dentistry techniques and advanced restorative technology, Dr. Jason Keckley can treat chipped, cracked, gapped, or discolored teeth, crookedness, asymmetry, crowding, bite misalignment, and other dental concerns to give you a beautiful new smile. Below, Dr. Keckley has put together some advice to help you maintain your smile makeover results over the long-term:
Follow Post-Procedure Care Instructions
Dr. Keckley and our team at Coronado Classic Dentistry are dedicated to helping you achieve and maintain your beautiful new smile. We will thoroughly review all of the pertinent aftercare instructions with you and answer any questions you may have. A major goal of every smile makeover is to help optimize your oral health, so Dr. Keckley can also review any concerns that may potentially impact your results. For instance, patients receiving porcelain veneers and/or dental implants who grind or clench their teeth may be instructed to wear a nightguard to protect their new smile enhancements. Additionally, patients that have completed ClearCorrect™ treatment to straighten their teeth will generally need to continue wearing a retainer to preserve their results.
Commit to Daily Oral Hygiene
Brushing and flossing your teeth twice daily can have a significant impact on your oral health, helping to prevent bacterial buildup, gum disease, infections, cavities, and other dental concerns. Not only can this help preserve the aesthetic results of your smile makeover treatment, but it can also minimize or prevent the need for future dental work.
Attend Regular Cleanings and Exams
Even with the most dedicated at-home care, patients typically can't effectively clean every part of their mouth or spot issues beneath the surface on their own. Our experienced team of dental professionals are skilled at cleaning the hardest-to-reach places, such as between the teeth or below the gum line. We also have access to advanced imaging and x-ray technology, allowing us to identify interproximal (between the teeth) decay and other issues in their early stages. It is highly recommended to schedule twice-yearly cleanings and exams with your dentist. This can be especially helpful for patients who have had extensive cosmetic and/or restorative work done, ensuring that any changes or potential problems can be found proactively and resolved promptly.
Avoid Smoking and Tobacco Products
Nicotine usage can contribute to a number of oral health concerns, including an increased risk of gum disease, slow or improper healing, dry mouth, bad breath, and teeth staining. Refraining from smoking and tobacco use before and after your smile makeover can not only help you potentially heal more efficiently, but it can also help to preserve your cosmetic results.
If you are interested in learning more about how to maintain the cosmetic benefits of your smile makeover—or if you would like to schedule a consultation with Dr. Keckley—please contact us today.