What Are My Tooth Replacement Options?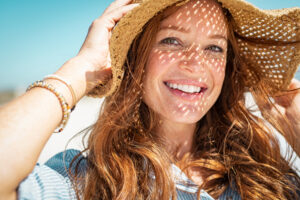 Your smile can serve as a gateway to the world, but missing teeth can negatively impact your overall confidence. Gaps in your smile also pose a number of oral health risks, including potential bite misalignment and reductions in your ability to chew and speak properly. Luckily, our experienced dentist, Jason Keckley, DMD, offers a number of options for patients seeking restorative dental work. During your initial consultation, Dr. Keckley will conduct a thorough oral examination and discuss your long-term smile goals in order to help you decide on the best option for your needs.
At Coronado Classic Dentistry, our tooth replacement options include:
Dental Implants: Dental implants are a popular choice for those looking to replace one tooth or multiple teeth. Implants are a long-term tooth replacement option wherein a titanium post is implanted into the jawbone and topped with a crown or bridge (requires at least two implant posts). Dr. Keckley utilizes the latest dental imaging technologies to help create custom implant restorations that will fit naturally and beautifully into your existing smile.
Implant-Supported Dentures: For patients with extensive tooth loss, implant-supported dentures can replace a full arch of teeth. They are held in place by several posts that are implanted into the jawbone. The implant posts offer a greater degree of denture stability and negate the need for adhesives, offering you a long-lasting, reliable, and aesthetically pleasing solution to tooth loss.
Full and Partial Traditional Dentures: Traditional removable dentures are one of the most cost-effective tooth replacement options, and they are often recommended for patients who lack the necessary jawbone density for implants or implant-supported dentures. Dr. Keckley will custom design your dentures in order to ensure that the fit, size, color, and shape are optimally suited to you in terms of both appearance and function.
Dental Bridges: Dental bridges are another option for those who are missing either a single tooth or a series of adjacent teeth. Dr. Keckley will help design an artificial tooth or teeth, which will be anchored on either side of the gap by custom crowns. Once your teeth have been prepped and the bridge has been fabricated, it will be secured using dental cement, and the end result should blend naturally with the surrounding teeth.
If you are interested in learning more about tooth replacement options, please contact Coronado Classic Dentistry. Dr. Keckley and his team will be happy to answer any questions you may have or to schedule a consultation with you.