Oral Sedation License Renewal and ACLS Certification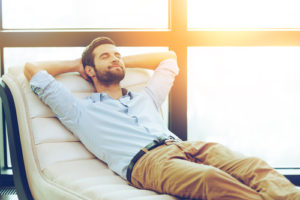 As part of his commitment to providing high-quality patient care, our cosmetic dentist, Dr. Jason Keckley, recently renewed his licenses for oral sedation and Advanced Cardiac Life Support (ACLS). Oral conscious sedation is a technique that allows patients who suffer from dental phobia or anxiety feel more comfortable during procedures. Licensed by the Dental Board of California to administer this technique, Dr. Keckley continues to attend courses such as Dental Advanced Life Support (DALS®) with DOCS Education to help ensure the safety of his patients who choose sedation dentistry.
The Coronado Eagle & Journal recently ran an article about Dr. Keckley's license renewal, stating: "This distinction makes Keckley one of only 1 percent of dentists in the nation who are qualified to administer conscious sedation dentistry." Techniques such as oral conscious sedation can be vital for patients who might otherwise delay or avoid necessary dental work. When minor dental issues are not promptly and properly addressed, they may develop into more complicated and costly concerns. This consequence can be particularly problematic for patients who have a fear of visiting the dentist, as more complicated dental issues may require even more office visits to correct. Dr. Keckley is proud to offer state-of-the-art dental care, allowing more people to achieve the goal of a healthy, beautiful smile.
To learn more about sedation dentistry, oral conscious sedation, or to schedule an appointment with Dr. Keckley, please contact our office today.