What is a Cosmetic Dentist?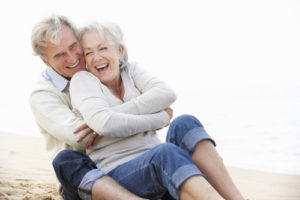 While Coronado dentist Jason Keckley, DMD does perform aesthetic dentistry, he prefers not to be called a "cosmetic dentist." For the benefit of those who are currently exploring their options when it comes to cosmetic procedures, we think it is important to define what it means when a dentist markets themselves or is referred to as a cosmetic dentist:
Most dentists study both general dental care and restorative dentistry techniques while earning their DDS (Doctor of Dental Surgery) or DMD (Doctor of Dental Medicine) degree. A cosmetic dentist possesses a knowledge of these areas, but has also spent significant time training in aesthetic dentistry techniques to improve the appearance of the teeth, gums, and smile. Starting with a foundation of good oral health, cosmetic dentists are able to create smiles that look both beautiful and natural. Procedures such as porcelain veneers, porcelain crowns, dental implants, teeth whitening, and others can beautifully rejuvenate smiles that have been affected by a wide variety of cosmetic concerns including cracked, chipped, gapped, worn, missing, misaligned, stained, and/or discolored teeth—even disproportionate or overabundant gum tissue.
You will find that Dr. Keckley offers the full range of aesthetic dentistry services along with a comprehensive array of general dental treatments and restorative dentistry procedures. At Coronado Classic Dentistry, Dr. Keckley's primary focus is establishing good oral and dental health, along with replacing missing teeth and restoring the form/function of teeth damaged by decay and trauma. All of his dental work is performed with the belief that the most desirable outcome is one that suits the patient's dental needs, priorities, and budget. Dr. Keckley can perform the latest aesthetic dentistry techniques using state-of-the-art restorative materials and technology when the patient's needs and goals align with that approach.
If you are interested in learning more about Dr. Keckley's comprehensive dentistry services, we welcome you to contact Coronado Classic Dentistry to schedule a consultation.