Don't Let Your 2018 Dental Benefits & Health Savings Slip Away!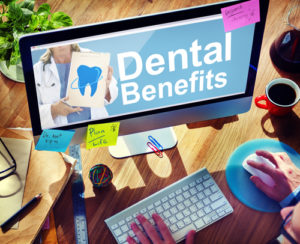 It may only be October, but the end of 2018 will be here soon! Dr. Keckley and our team want to remind you that now is the time to make sure you have scheduled a visit to the dentist for the oral care you need or desire. By the end of the year, it's important to have made the most of your dental insurance benefits and used any money set aside for health expenses—whether it's in a flexible savings account or health savings plan. If you call our office, we are happy to discuss what treatments are covered by your plan and/or are eligible for payment with your specific savings arrangements. We also offer dental financing options to make paying for treatment even more convenient and affordable.
At Coronado Classic Dentistry, appointments can fill up quickly, and we want to make sure we get your visit on the books! Contact our office today and make a plan to maximize your benefits before 2018 ends.