Can I Get a Dental Crown in a Single Visit?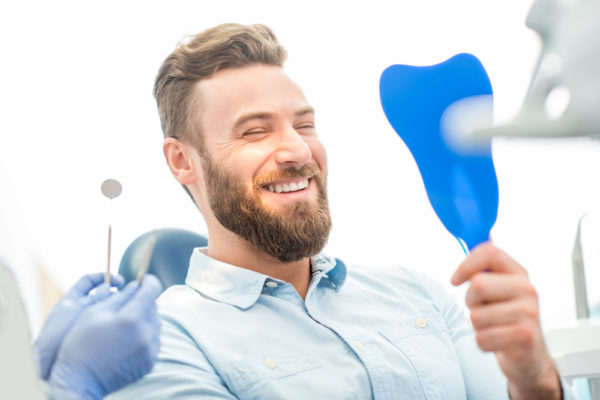 Waiting for a custom crown to be crafted at a dental laboratory can potentially take weeks, and requires patients to wear a temporary crown in the interim. For our patients who want to forego the dental lab and receive same-day crowns, we have a state-of-the-art CEREC® machine at Coronado Classic Dentistry. Our CEREC system uses three-dimensional scans of the mouth along with CAD/CAM software and an in-office milling machine to complete every phase of the process from design to fabrication.
CEREC's advanced technology makes it possible for our experienced dentist, Jason Keckley, DMD, to create high-quality crowns that achieve an optimal fit, natural-looking aesthetics, and a proper bite. Before fabricating the crown, Dr. Keckley can choose from a wide spectrum of tooth-colored ceramic materials to craft a crown that is both durable and an exact shade match to the surrounding teeth. He also has the option of creating custom inlays and onlays for patients who require a more conservative degree of tooth restoration.
If you are in need of a crown and want to receive same-day care, please contact Coronado Classic Dentistry to schedule an appointment with Dr. Keckley.